Marshalls Block Paving Installer Liverpool
Abel Landscapes Liverpool: Your Trusted Marshalls Registered Contractor
At Abel Landscapes Liverpool, we take pride in being a Marshalls Registered Contractor, a prestigious accreditation that sets us apart as leaders in the landscaping industry. Our commitment to quality, craftsmanship, and customer satisfaction is underscored by this partnership. Discover what it means to choose a Marshalls Registered Contractor and how it benefits you as our valued customer.
What is a Marshalls Registered Contractor?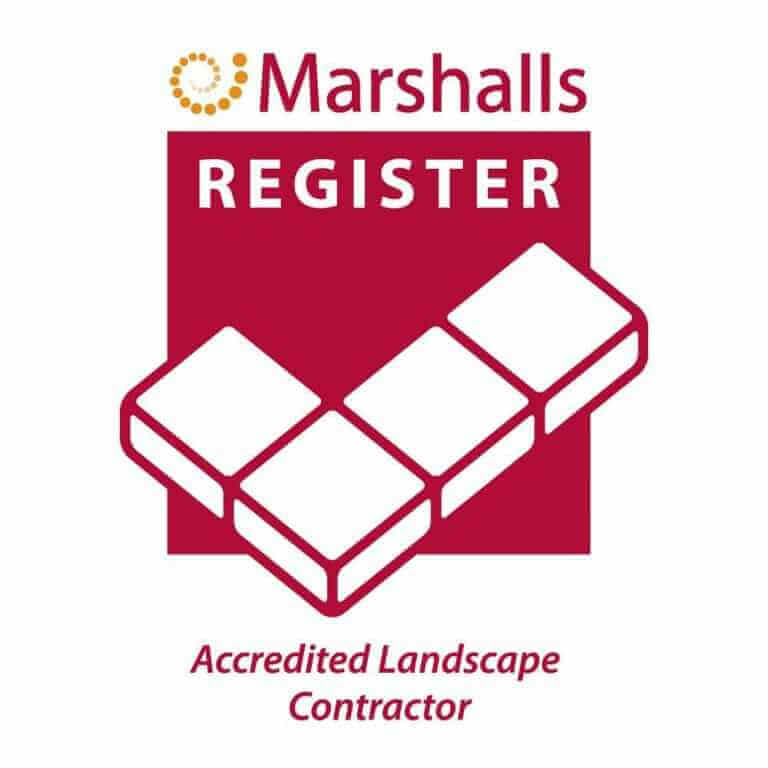 Industry Excellence and Recognition
Being a Marshalls Registered Contractor signifies that we have met stringent criteria set by Marshalls, a leading manufacturer of premium landscaping products. It's a mark of excellence that reflects our dedication to delivering outstanding landscaping services in Liverpool.
The 10-Year Marshalls Guarantee
Peace of Mind for Our Customers
One of the key benefits of choosing Abel Landscapes Liverpool as your Marshalls Registered Contractor is the 10-Year Marshalls Guarantee. This guarantee covers all products installed by our company, providing you with unparalleled peace of mind.
What the Guarantee Offers:
Quality Assurance: It ensures that the products used in your project meet the highest industry standards for durability and performance.
Long-Term Protection: You can trust that your investment in landscaping will stand the test of time.
Financial Security: In the rare event of issues with the installed products, Marshalls will cover the cost of replacement and labor.
Marshalls Block Paving Products
Versatile and Stylish Block Paving Solutions
As a Marshalls Registered Contractor, we have access to an extensive range of Marshalls block paving products, known for their exceptional quality and aesthetic appeal. Some of the popular options include:
Marshalls Driveline 50: A timeless block paving option known for its durability and classic look.
Marshalls Tegula: Perfect for achieving a traditional, aged appearance.
Marshalls Argent: A contemporary choice that adds a touch of sophistication to your landscape.
Why Choose Abel Landscapes Liverpool?
Marshalls Expertise and Commitment
When you choose Abel Landscapes Liverpool as your Marshalls Registered Contractor, you benefit from:
Expert Installation: Our team is trained and experienced in the correct installation of Marshalls products, ensuring their longevity and performance.
Access to Premium Products: We provide access to Marshalls' extensive range of top-quality landscaping materials, allowing you to choose from a wide array of styles and finishes.
10-Year Guarantee: Enjoy peace of mind knowing that your investment is protected for a decade.
Unparalleled Customer Service
Transparency: We communicate openly and honestly with our customers, ensuring you're informed at every stage of your landscaping project.
Satisfaction Guarantee: Your happiness is our priority, and we're committed to delivering landscaping that exceeds your expectations.
By choosing Abel Landscapes Liverpool, a Marshalls Registered Contractor, you're choosing excellence, quality, and peace of mind for your landscaping project in Liverpool. Contact us today to discuss your landscaping needs, explore Marshalls block paving options, and experience the best in landscaping services. Your dream outdoor space is just a call away!
What Our Customers Say
Many thanks to Abel Landscaping for a great job they did in transforming our drive and front garden. We are delighted with the quality and look of the finished job. Very good service from a highly professional and efficient company. Helpful initial design ideas from Darren with options all priced for us to make the final choice. Work was stated very promptly and afterwards and the exceptionally hard-working, polite and friendly tradesmen managed to complete the whole job in just five days .

Amazing!

Kenneth Lewis